QNX
From Computer History Wiki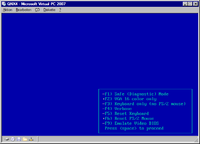 QNX was noted for being used as the os for the iCON computer systems in Ontario High schools. It's a POSIX influenced RTOS.
History
1982: Quantum Software - QUNIX for Intel 8088
QNX 4
Latest Version:
QNX 6
Latest Version: 6.5.0 This should be what RIM has purchased for use in the Playbook tablet.