User:Ricop
From Computer History Wiki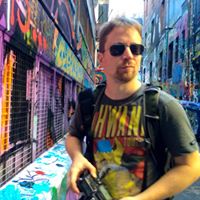 Hi, my name is Rico Pajarola.
I love to tinker with old computers and software.
My main interests are networked computers from the 80ies and 90ies, especially Unix machines, industrial computers, and networking hardware. I have in my collection over 300 machines mainly from this time period (sometimes I make an exception if a machine is a bit newer or older).
Some of the machines I own:
| Manufacturer | Models |
| --- | --- |
| IBM | RT 6150, 7012-32H, 7011-250, 7012-370, 7015-R20, 7006-42T, 7248-43P, 7043-43P, 7044-170, 9111-285 ... |
| Motorola | PowerStack E100, PowerStack II, MVME187, MVME167, MVME147, MVME1600, MVME3600, CPV5350, MCPN765, M8120 ... |
| Sun | Sun3/60, SPARCstation 1/2/4/5/10/20/LX/Classic, SPARCserver 1000E, Ultra 1/2/5/10/60, Ultra Enterprise 220/450/4500/480R, V120/V210/Netra 210, Netra 105 ... |
| SGI | Personal Iris 4D/25, Indigo R3000/R4000, Indy R4000/R5000, Challenge S, Indigo2 R4000/R10000/R10000 Impact, O2, Octane |
| HP | 9000 425T/710/712/715/743/E35/C180L/C240/C3600, rp3410, V/382, V/743 |
| DEC | VAX 4000/300, VAXstation 3100/4000-90/4000VLC, PDP-11/73, AlphaStation 255/300XL, AXPvme 160, DECstation 5000/2100 ... |
| various VME/cPCI | Force SPARC CPU10, Themis SPARC 10, Matrix MD-CPU100, ESP-1600 ... |
| SPARC clones | Solbourne S4000DX, Tatung Compstation, Themis SPARC 10MP, Force SPARC CPU-10 |
| various | Bull Escala T604e, Tektronix 4132, Siemens RM200, MIPS 2032, Allen Bradley Microvax 5731-CPU2 |
| ... | ... |